A Beautiful Practice For All Your Dental Needs


Facility
We are proud to provide a state-of-the-art facility for the highest quality dental care available. It is one of our top priorities to protect the well-being of our valued patients. For this reason, our office meets and surpasses all OSHA (Occupational Safety and Health Administration) and CDC (Center for Disease Control) standards. We are confident that you will feel right at home in our office as we welcome all patients as if they were family.
Appointments
If you would like to make an appointment, please contact our office by phone or email. Our office facilitates communications and emergency calls and appointments are available and welcome, especially for new patients seeking help.
Financial
We will be more than happy to submit all insurance forms for you and help you recover the most from your benefits. Our office is an in-network provider of most Blue- Cross and Delta Dental Insurance plans. Dental insurance can get tricky and confusing, so please reach out to our office to inquire about your specific dental insurance. We will do everything we can to help you afford the treatment you need and want. For patients who require major work, we are partners with care credit to assist with your financial needs. Forms of payment accepted by the office are check, cash, or any major credit card.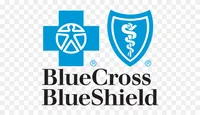 Financial Policy
In order to simplify financial arrangements and to avoid potential misunderstandings, we have outlined our financial policy below. We will make every attempt to quote fees before beginning treatment. Payment is due at the time services are rendered. For those patients with insurance, we will submit your charges to your insurance company and will get an estimate of what your insurance is expected to pay. It is your responsibility to cover the balance of treatment cost or to cover the entire cost if your insurance should fail to provide coverage for any reason. For those patients without insurance coverage, full payment is expected at the time of treatment. For your convenience, we accept cash, checks, and most major credit and debit cards.
In order to help our patients with dental insurance maximize their benefits, we will, as a courtesy to you, submit all insurance claims. Due to the changing nature of the dental insurance industry, it is impossible for us to guarantee any benefit information. We estimate what we think your insurance will cover based on information you have given us and you pay the patient portion at the time of service. All services not covered by your insurance company are your responsibility. To avoid misunderstandings, you need to check with your employer and insurance carrier to know what benefits, exclusions, etc. you have for your particular policy.
We believe that our patients deserve the very best in dental care. We always present you with the best dental treatment possible to treat your personal needs. In order to help our patients afford excellent dental care, we have partnered with CareCredit to help alleviate some of the financial burdens of seeking and obtaining excellent care. Payments can be spread over 3, 6 or 12 month interest free plans or an Extended Payment Plan (with interest) allows for monthly payments to be spread over a longer period of time. We can help you complete an application in our office, or you can call 1-800-839-9078 or apply on line at www.carecredit.com
Cancellation
If you are unable to keep an appointment, we ask that you kindly provide us with at least 48 hours notice. We ask for this advance notice so that we can offer this appointment to another patient. A fee may be charged if a patient does not show up for an appointment without sufficient notice.
We would like to take this opportunity to thank you for choosing Coolidge Corner Dental for your dental care.