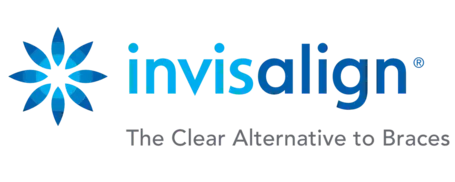 Certified Provider of Invisalign - Brookline, MA
If you are looking to straighten your smile, but hate the idea of wearing traditional metal braces, then you are in luck! Here at Coolidge Corner Dental in Brookline, MA, we understand that as an adult or late teen it isn't really ideal to sport a mouth full of metal braces. Fortunately, you can fix dental malocclusions and get a straighter smile without other people noticing when you choose Invisalign clear aligners. If you're not happy with your bite or how crowded your teeth are, that can easily be addressed with Invisalign treatment from Coolidge Corner Dental. Call our office today to schedule a consultation or book your visit online!
What is Invisalign?
Invisalign is made up of a series of clear thermoplastic aligners that are customized to fit over your teeth. These aligners look similar to whitening trays and each aligner is specifically designed to shift certain teeth throughout the course of your treatment. Through Invisalign's advanced computer technology we can determine which teeth need to move in order to achieve the proper smile. Invisalign treatment can address minor to more severe tooth movements, but not issues that require complicated or complex jaw or tooth movements. In those cases, traditional orthodontics may be needed for correction.
Custom Treatment Plan At Your Brookline Dentist
If you are interested in straightening your teeth with Invisalign, the first thing you'll need to do is schedule an exam to discuss your dental concerns with Dr. Ustayev. Before we start any orthodontic treatment, we want to make sure your teeth are clean and healthy. Next, we'll take a digital impression of your teeth so we can map out your Invisalign treatment.
Invisalign experts will create your custom aligners from a BPA-free material at the Invisalign lab. Once made, they will be sent to our Brookline, MA office for your Brookline, MA dentist to deliver to you. The Invisalign trays will be tried in your mouth, and Dr. Ustayev will check the fit. If the trays seem a little tight at first, don't worry, that's completely normal. The aligners apply small amounts of pressure to your teeth which will ultimately move them into the correct position.
For best results, you'll need to wear your aligners 20 to 22 hours a day, only removing them to eat, brush your teeth, and floss. Every 1-2 weeks, as directed by your dentist, you'll change to a new set of trays. Each new set of aligners will gradually and gently shift your teeth into place, following your custom treatment plan, until you reach your ideal smile.
While in treatment, Dr. Ustayev will monitor your progress every step of the way. Depending on your personal needs, your case will be complete within 12 to 18 months, and then you can start flashing your perfect smile!


Interested in straightening your smile with Invisalign clear aligners? Call Coolidge Corner Dental in Brookline, MA today at (617) 277-1112 to schedule a consultation and see if Invisalign is right for you! Schedule a consultation by following the link below:
Schedule an Invisalign Consultation